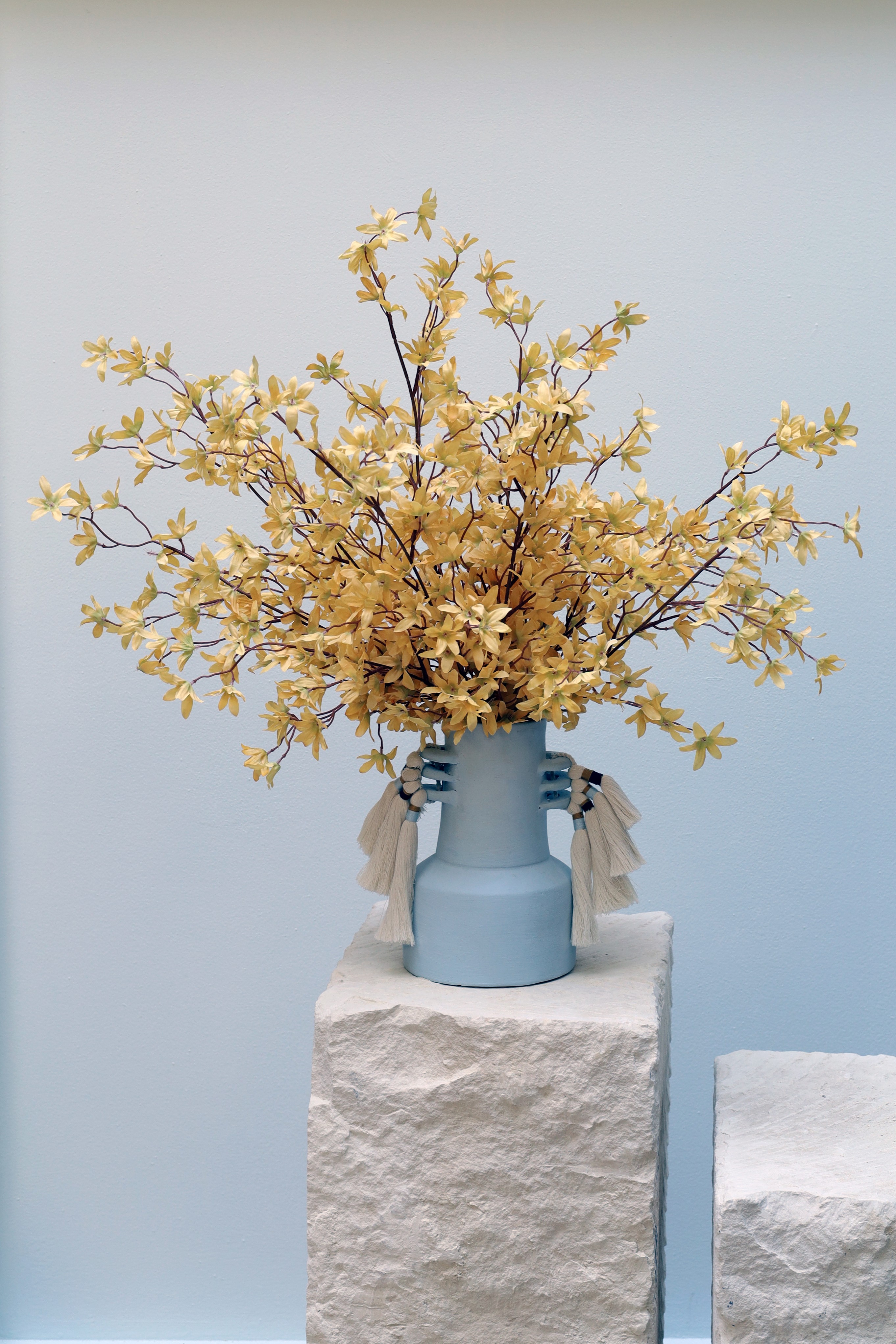 Dancing Lady Orchid in Yellow
Last piece
Product Details
Blue handmade pot, proudly made in Egypt, decorated with cotton tassels on the side handles. This pot is filled with beautiful artificial yellow dancing lady orchids. A perfect addition to your beach house. 
Pot color could be exchanged according to your preference. 
Artwork may look slightly different from original pictures.
Size: 60cm*75cm
You may also like