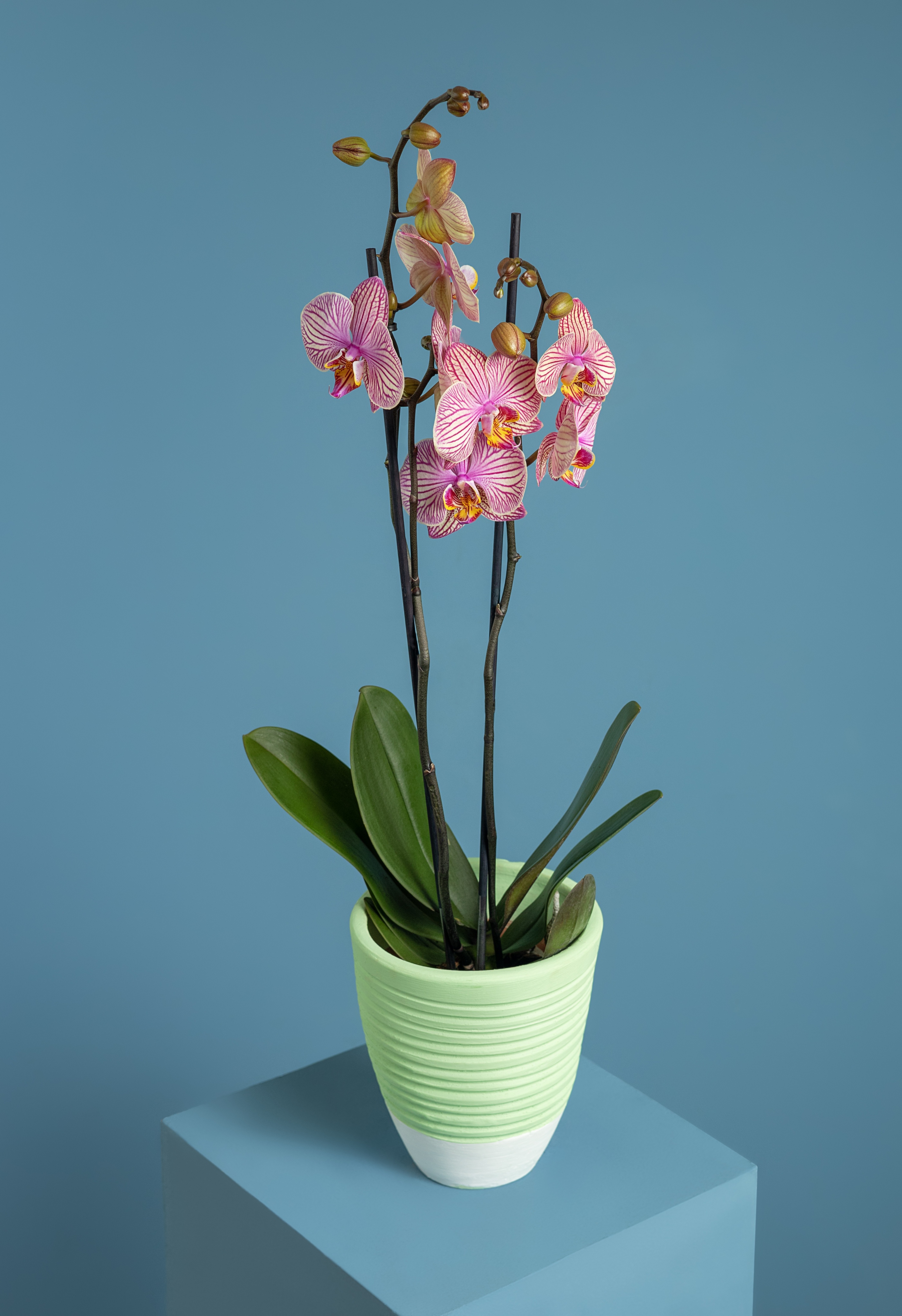 Phalaenopsis Orchid Plant
Colors options
Product Details
Handmade pot, proudly made in Egypt, filled with a beautiful phalaenopsis orchid.
Artwork may look slightly different from original pictures.
Pot color could be exchanged according to your preference.
Please note that it might be necessary to substitute the plant depending on color availability.
For more info on how to take care this plant, kindly check out our plant care section.
Size: 35*70cm
You may also like