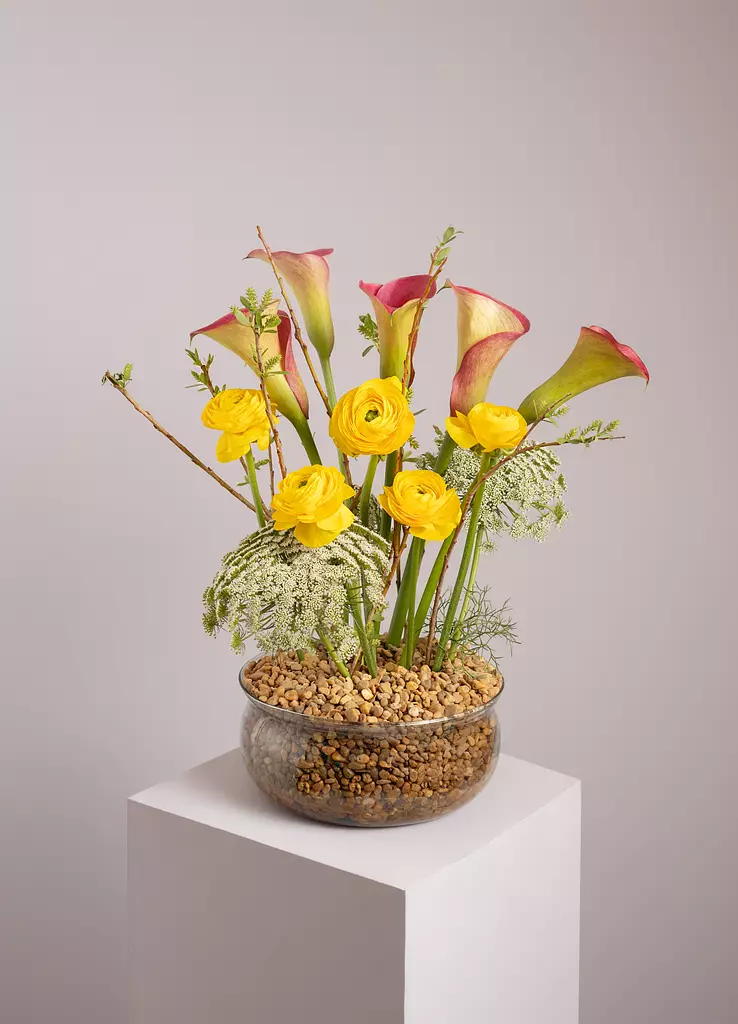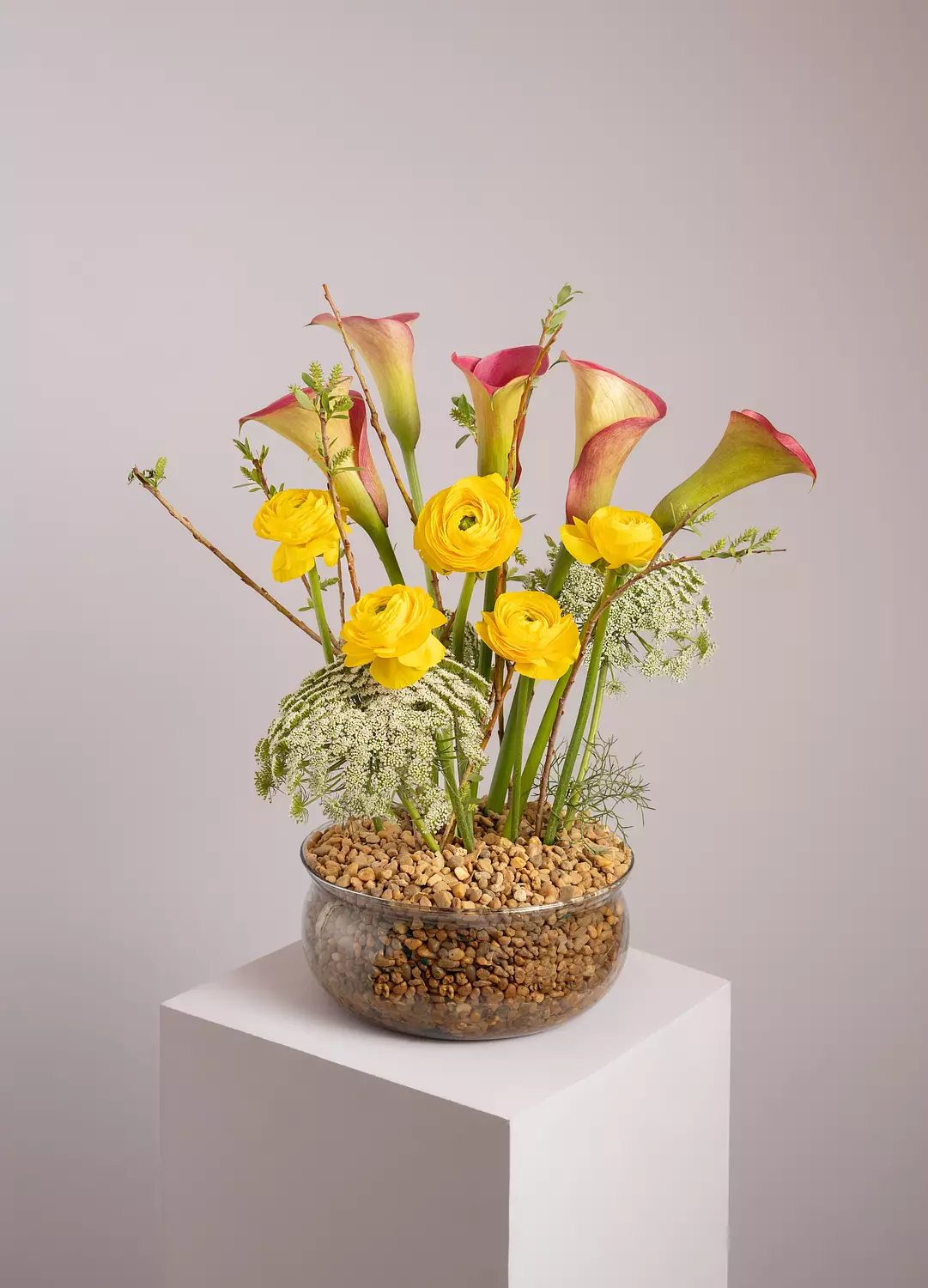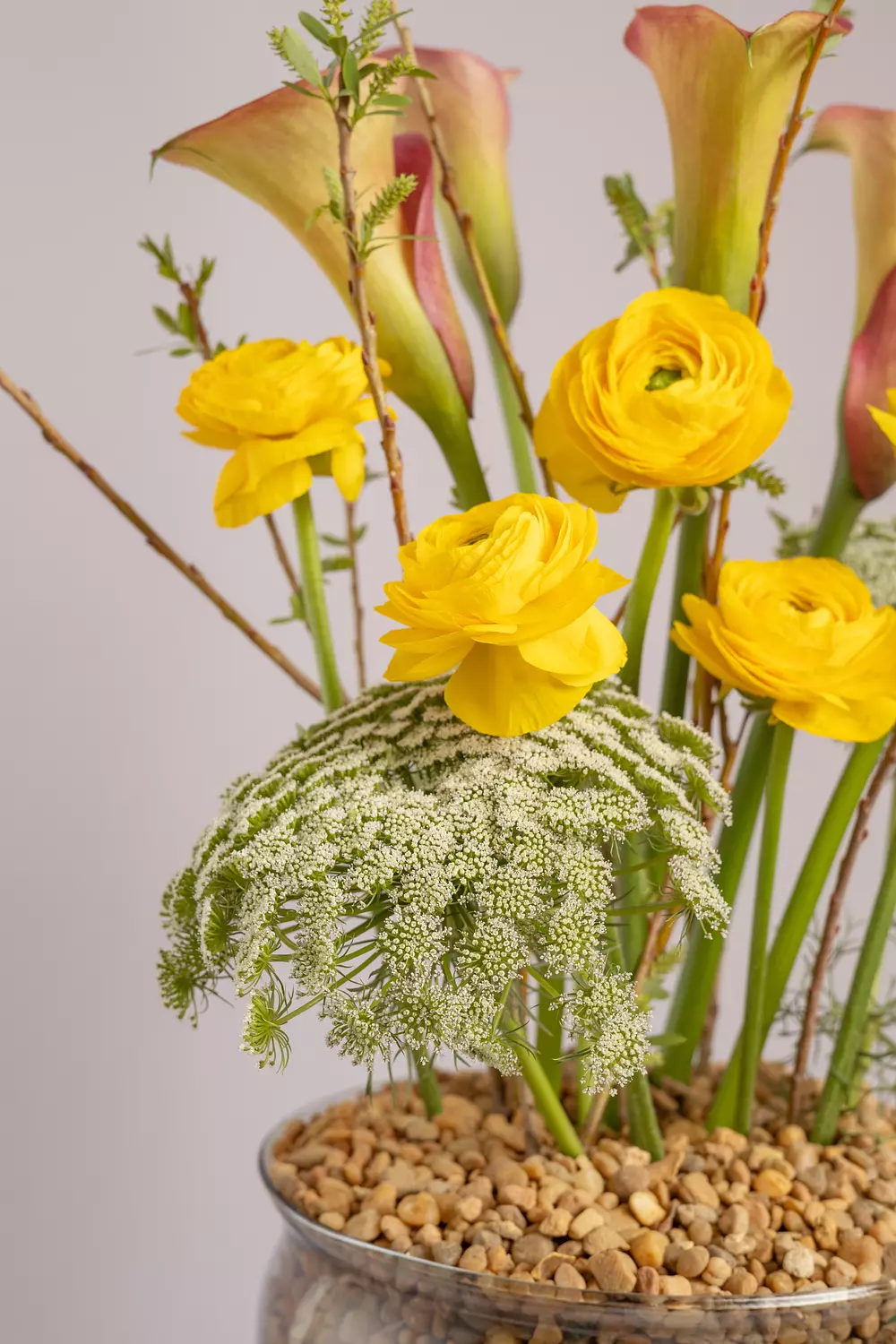 Simple Garden Flower Vase
0 items in stock
Product Details
Beautiful pink callas and yellow ranunculus arranged in a glass vase filled with brown pebbles, resembling a simple garden.
Colors could be exchanged according to your preference. 
Artwork may look slightly different from original pictures. 
Please note that it might be necessary to substitute flowers depending on availability and seasonality.  
Goodies such as chocolates and cookies as well as balloons could be added to any arrangement.